Five Boats enjoyed a gentle NW breeze to take us down to Picnic Island for a BBQ on Saturday evening.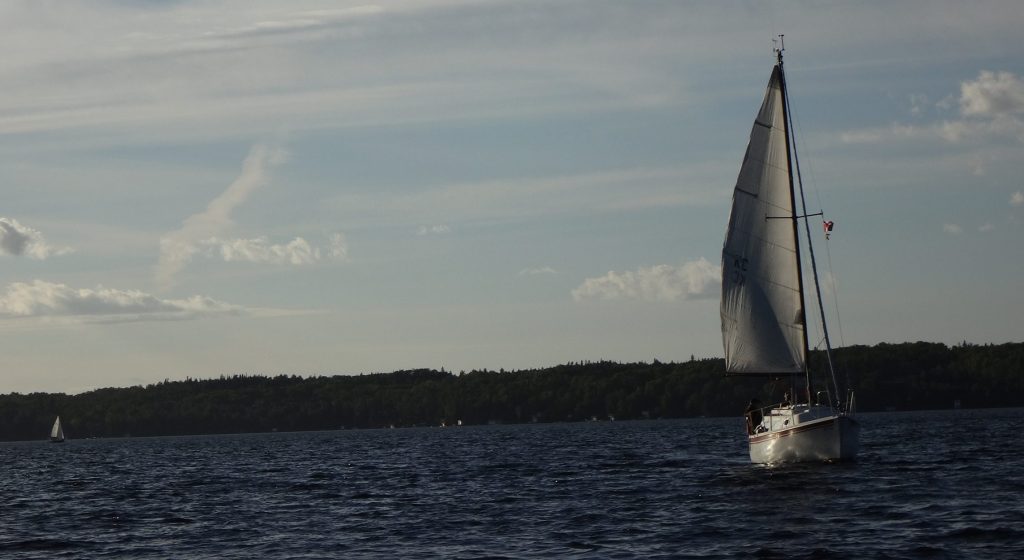 Sailing back to the club Sunday morning was a beat into a brisk and gusty NW wind, much cooler than the night before.
It seemed like the wind had settled down a bit around noon, so we set up a course for a keel boat race, but when we gathered at the start line the wind was once again coming in hard gusts, dangerous conditions to try racing for our fleet, so the race was called off.